The REAL Power of Linked In for Authors
JULY 17, 2013 BY SHARI STAUCH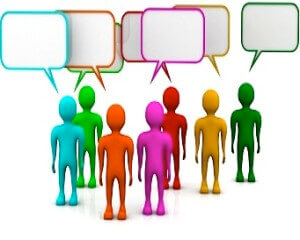 Get your group on and start networking on LinkedIn! Graphic courtesy freedigitalphotos.net
LinkedIn is a social media marketing tool too often overlooked by authors as "that's for business" or "it's just about finding a job." Nothing could be further from the truth. LinkedIn packs a serious marketing punch, primarily through its groups, which are nothing less than social networking on steroids.
As a member of LinkedIn, there are plenty of public and private groups to join (and you can join up to fifty!). The groups are as varied as titles in a bookstore. We've yet to not be able to find a client at least a few groups matching the subject matter of their work. Groups let you:
Reach a targeted market of individuals with similar interests
Answer questions from members that you know the answers to
Get your own questions answered
Promote yourself, your work and your website (where permitted – please follow the rules of each group!)
Network with other authors and/or organizations who may wish to spread the news of your book to a greater audience
Here are just a few examples of group search results, using three separate keyword search terms for "books," "romance," and "farmer." Click on each image to enlarge; you'll see info about each group in the list, including the size of the group.
Writing Groups Matter, Too!
Don't overlook groups for writers and authors. These folks have great insights on everything from tips on the craft to promoting in your specific genre, and everything in between. (Hint: We have a huge list of LinkedIn, Facebook and Google+ groups for writers in our Winner Circle!) The following are just TEN of the dozens of groups devoted to writers and authors that are worth checking out at LinkedIn: